As a specialist in commodity trade transactions for over 50 years, BCP has developed expert documentary credit and documentary collection and guarantees services, which efficiently support and secure each specific cross-border transaction, on both the import and export side.
BCP'S CORE COMMODITY TRADE FINANCE ACTIVITIES: IN FOCUS
Operation
BCP specializes in Commodity Trade Finance on a transactional, self-liquidating, secured or partly secured and short-term basis. Thanks to its size and organization, BCP has the ability to take fast decisions within a strict and transparent risk-control framework. 
Core products
BCP is a multi-commodity solution provider specialized primarily in the financing of various products such as energy, ferrous and non-ferrous metals, grains, oleaginous seeds and other soft commodities such as rice, sugar, coffee and cocoa, and fertilizers. 
Location
BCP has the capacity to offer tailor-made solutions in all regions where its clients operate. Equally active in developed and developing countries, BCP's specialty is its extensive knowledge of trade and financing mechanisms and processes in emerging zones. 
Thanks to our long-standing experience in this core business segment, we are able to provide financing solutions and services to all commodity sector stakeholders, from producers to traders. 
Customers
Thanks to its customer-focused, tailor-made high quality services, BCP provides trade finance facilities to importers, exporters, and trading companies, ranging from major institutions to smaller specialists looking for a true alternative. 
Thanks to our long-standing experience in this core business segment, we are able to provide financing solutions and services to all commodity sector stakeholders, from producers to traders.
Our unique approach to trade finance
360° SECTORAL APPROACH
With our extensive knowledge of countries, markets, buyers/sellers and transportation links, the Bank offers a 360° sectoral approach, allowing in-depth follow-up and control at each stage of the commercial transaction. This sectoral approach, combined with our expertise in emerging countries, is key to supporting our customers' needs effectively.
GLOBAL REACH
Being present in all of the regions where our clients operate, our Commodity Trade Finance teams apply a global approach. This enables the Bank to implement best practice methodology at a global level and collectively reinforce the knowledge of our teams. This in turn is highly beneficial to customers, who can rely on the global expertise of the Bank to secure their transactions.
Since it was founded in 1963, BCP has gained extensive experience in Commodity Trade Finance. This has enabled us to develop a unique approach, based on 360° sectoral know-how, global reach, long-term commitment to customers, and high-quality service at every stage.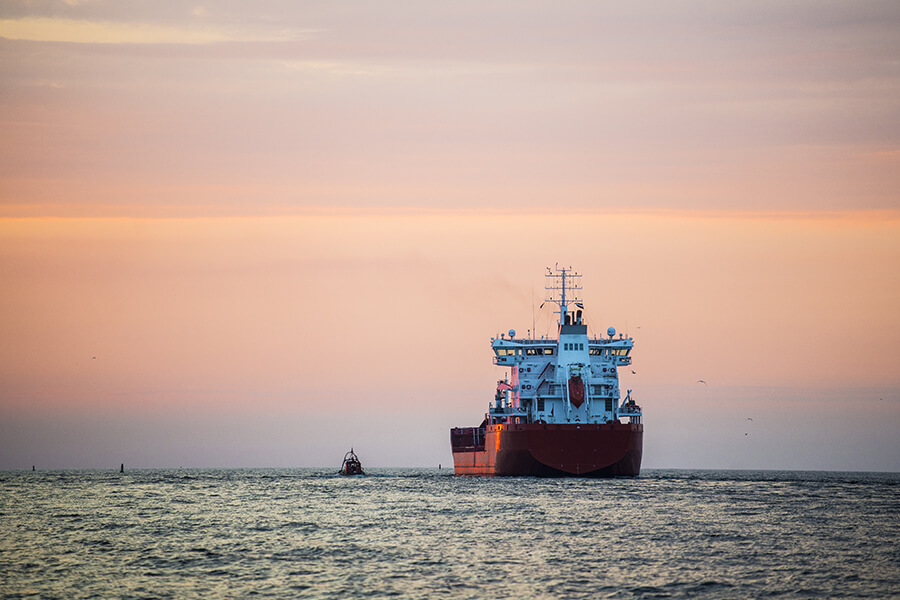 LONG-TERM COMMITMENT TO CUSTOMERS
BCP values long-term relationships, and we are able to offer our customers ongoing support by providing solutions that are adapted to their evolving needs. This customer-oriented approach is at the heart of BCP's Commodity Trade Finance activities.
HIGH-QUALITY SERVICE AT EVERY STAGE
We have gained a high level of recognition for the quality of our service at every transaction stage. The Bank's medium size, efficient organizational structure from front-office to back-office, and solid international network enable us to provide customers with the highest quality service in a timely manner.
TRAKK VERIFICATION
Digitalization and security
As a founding bank of Konsole (a Komgo tool connecting corporates and banks in an authenticated and secured exchange around the full life-cycle of trade finance instruments), BCP has always been keen to be at the forefront of digitalization and transaction security.
To contribute to a safer and more reliable trading finance environment, BCP encourages the use of a new Komgo certification service: Trakk.
Trakk is a tool that increases the security of digital documents exchanged via email or other electronic means, by generating an audit trail of actions performed against each document.
​Verify your documents
Drag and drop a PDF document already registered on Komgo Trakk you have received from third parties to check its authenticity.
TRAKK is a service provided by Komgo. For more information about Komgo and TRAKK, you may click on the following link [https://www.komgo.io]. Any verification on TRAKK is redirected to Komgo without intervention of Banque de Commerce et de Placements SA ("BCP"). If you choose to access to Komgo's website, you agree that you do so at your own risk. BCP makes no representations, warranties, nor has any supervision or control over the quality, content, reliability, update or security of the Komgo's website, nor shall BCP be liable for its use.